Töihin Santanderille
Mitä jos tulisit töihin meille?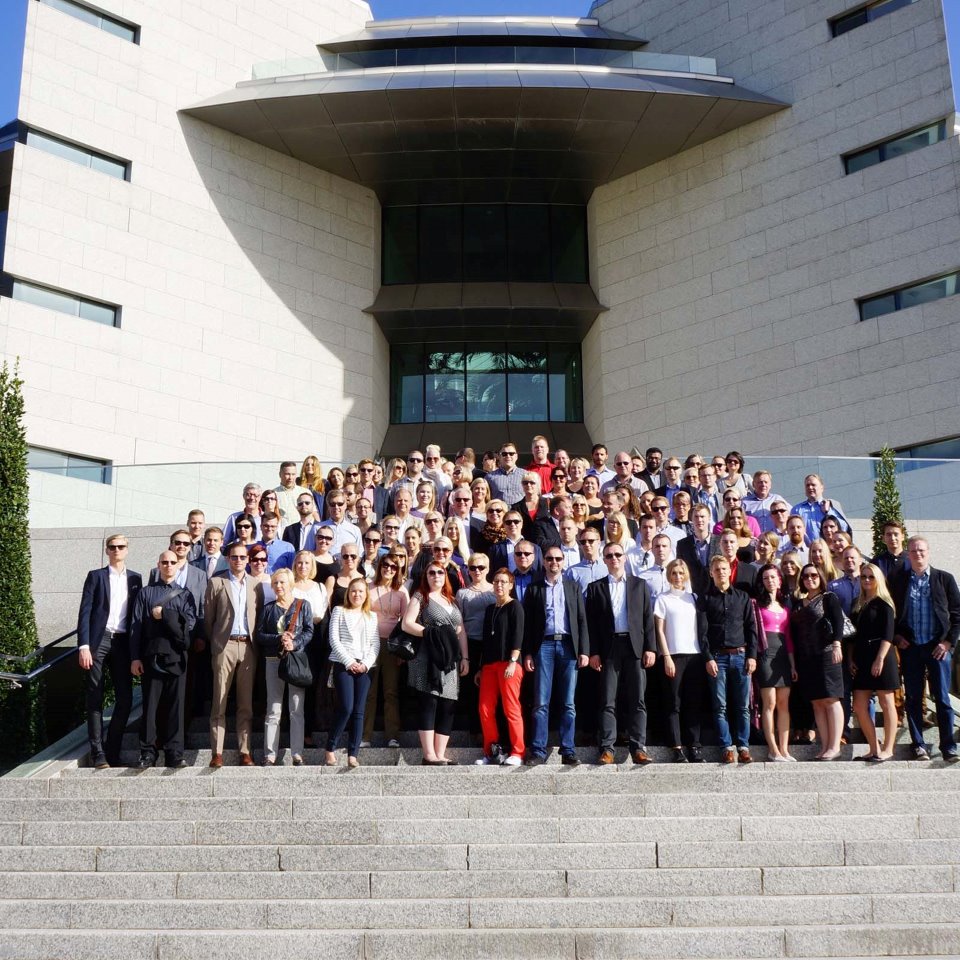 Non-Financial Risk Advisor

We are looking for a Non-Financial Risk Advisor to work in the pan-Nordic Non-Financial Risk Management (NFR) department. The position is based in Kulosaari, Helsinki.

About the role

NFR is responsible for carrying out risk management and control of risk in regards to non-financial risk. Non-financial risk perimeter of responsibility includes the areas of operational risk, internal control, business continuity management, cyber & technology risk and fraud risk.

The Advisory unit is part of NFR and is overall responsible for the cooperation with and monitoring of the business units in the first line of defense (1st LoD).

The Non-Financial Risk Advisory team is an interface towards bank's business units supporting and monitoring non-financial risk management processes including operational risk, internal control as well as cyber-risk and fraud prevention. In NFR Advisor role you will work directly with the business functions (including top tier managers) and report to NFR Advisory Manager.

Responsibilities

Be the key point of contact for business units on matters related with non-financial risk and proactively follow up on issues in that regards.
Support and advise business so they are able to effectively: identify, mitigate, monitor and report the risks identified in their areas.
Be part of the forums supporting the business entities with cases for further escalation in risk control committees.
Actively monitor business development and market conditions paying special attention to emerging risks or other situations that call for special attention.
Monitor that risk levels and business processes are consistent with the risk appetite and with external requirements.
Monitor implementation of governing documents in the business units.
Challenge the inputs and outputs of the business units, management of the risk and the reporting and measurement systems.
Support facilitation of Risk Control Self Assessment (RCSA) process in business functions.
Contribute to the development and management of the operational risk coordinators network.
Contribute to preparation of NFR training material and carry out training for the 1st LoD.
Manage 2nd LoD NFR role in validation of new products in accordance with internal regulations.
Actively contribute to reporting prepared by the Non-Financial Risk Monitoring & Reporting Unit.
Contribute to strengthening the bank's risk culture by promoting a forward-looking management of non-financial risks.

Skills & Requirements

Strong understanding of the banking business and the importance of risk management in order to achieve business goals and ambitions.
Knowledge of risk management requirements in Finland including risk and compliance regulations.
Ability to simplify complex topics both in writing and in dialogue.
Bachelor's degree in Business or equivalent.
Very good knowledge of MS Office package (Word, Excel, Powerpoint, Outlook).
Fluency in written and spoken English. Proficiency in Finnish would be an advantage.
Minimum 3 years of experience in similar position
Previous experience from banks, finance companies or risk/control management will be an advantage.

What to expect

The Non-Financial Risk Advisory will have the opportunity to be involved in the development and management of one of the bank's key risk functions in a team of experienced professionals, with a high degree of interaction with other internal departments (legal, compliance, customer service, custody, payment, etc.). This is a great opportunity to work in a high-performing international environment.

For more information, please contact Tomasz Cychol, Nordic Non-financial Risk Advisory Manager; Tel: +4792233365; Email: Tomasz.Cychol@santanderconsumer.no
Avoin hakemus

Voit jättää meille avoimen hakemuksen. Olemme sinuun yhteydessä, mikäli meillä aukeaa osaamistasi vastaava tehtävä.
Olemme kuin perheyritys. Meillä on ketterä organisaatio, jossa päätöksiä tehdään ripeästi ja eletään tilanteen mukaan. Matala hierarkia varmistaa sen, että jokaisella on mahdollisuus saada äänensä kuuluviin ja apua tarvittaessa. Joustavassa organisaatiossamme tehtävät ovat monipuolisia, ja sisäinen liikkuvuus on vilkasta.

Uudelle työntekijälle nimetään aina perehdyttäjä, joka auttaa häntä pääsemään nopeasti sisään Santanderin maailmaan. Järjestämme työntekijöille mahdollisuuksia tutustua myös toisten osastojen tehtäviin. Panostamme jatkuvasti esimiestyön kehittämiseen. Vaikka tavoitteet ovat kovat, toimistossamme nauru raikaa ja ilmapiiri on kannustava. Lue lisää meistä.

Tervetuloa iloiseen joukkoomme!
​Lähetettyäsi meille hakemuksen, saat sähköpostiisi vahvistusviestin hakemuksen perille saapumisesta. Tarkistathan siis hakulomaketta täyttäessäsi, että sähköpostiosoitteesi on oikein. Olemme kaikkiin hakijoihin yhteydessä rekrytointiprosessin edetessä joko puhelimitse tai sähköpostitse.

Tehtävään sopivimmat hakijat kutsutaan haastatteluun yleensä kahden viikon sisällä hakuajan päättymisestä. Haastattelu kestää noin tunnin ja tehtävästä riippuen haastattelukierroksia voi olla useita. Haastattelun tarkoituksena on selvittää puolin ja toisin, kuinka osaaminen, kokemus ja toiveet kohtaavat. Yritykseemme voit tutustua kotisivuillamme. Vastaamme myös mielellämme haastattelun aikana kysymyksiisi niin yrityksestä kuin työtehtävistäkin.

Pyydämme hakijoilta haastattelussa suosittelijoiden tiedot ja luvan olla yhteydessä heihin. Toisinaan apuna käytetään myös soveltuvuusarviointia, joiden tekemisessä käytämme Helsingissä sijaitsevaa psykologitoimistoa. Haastattelussa sinulle kerrotaan tarkemmin rekrytointiprosessin etenemisestä.

Henkilötietolain (523/99) 10§ mukainen rekisteriseloste Santander Consumer Finance Oy:n työnhakijarekisterille ›