Töihin Santanderille
Mitä jos tulisit töihin meille?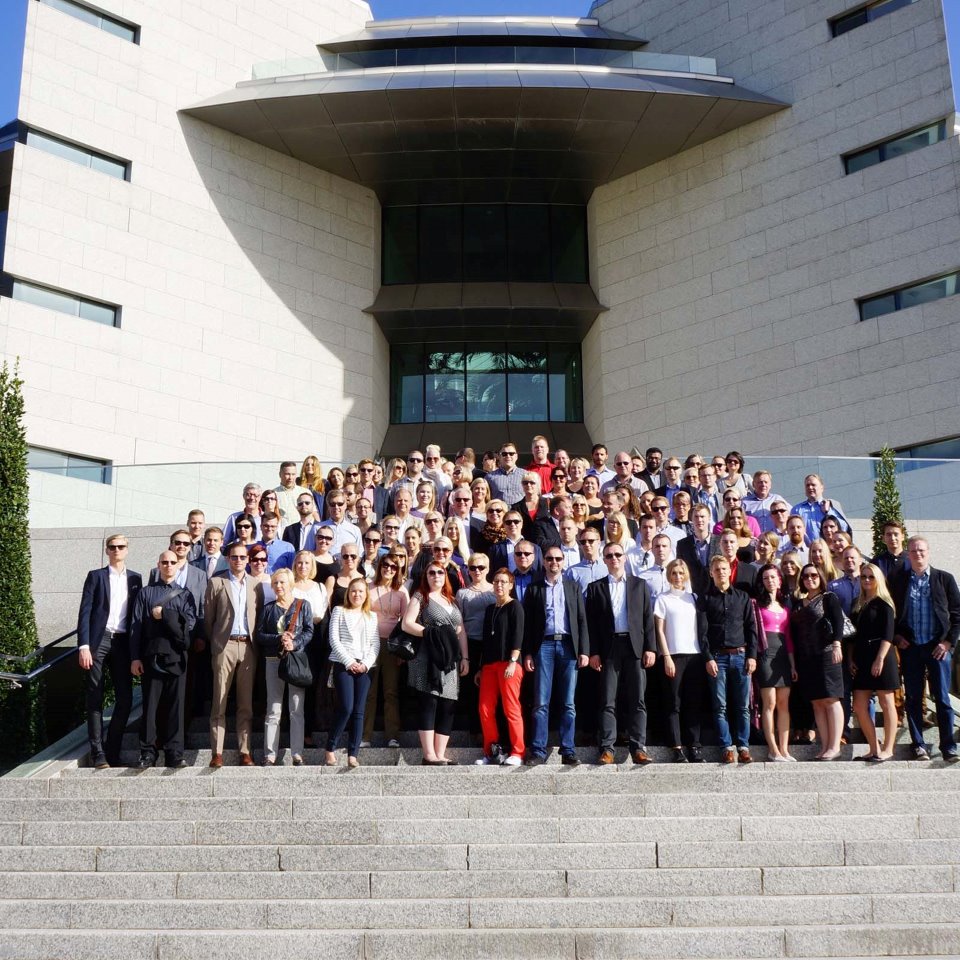 Business Controller

We are looking for a highly motivated new team member to our Business Controller team within Financial Control. In this position you will join a highly qualified team that work across all business functions.

The Business Controller team aim to support the business on behalf of Financial Control. The team will work closely with Commercial to develop and maintain processes and understanding of the need from the business. As a Business Controller you will drive financial insights and support the business in preparing business cases to justify strategic decisions.

Business control will continuously review and challenge our financial performance, being able to tell the story behind the numbers to various stakeholders, including the senior management team. An important objective for Business Control is to provide transparent information to enable and drive effective decision making in achieving our strategic objectives. The role will require an understanding of the Risk Management Process and work with the business to identify and mitigate long and short-term risks and opportunities.

Business control will also work closely with Management control providing support in the budget and forecasting process, profitability reviews and pricing, validations etc.

Main activities

Analyze, identify, understand, and comment on the main business drivers impacting performance vs. Budgets and Forecasts.

Present financials in monthly and ad hoc meetings. Providing insight to financials where needed.

Support commercial teams to understand the key drivers impacting their product P&Ls.

Be in the loop on local market developments and local business drivers, understanding the execution of strategy in the unit.

Identify (business and financial) risks and opportunities.

Perform business deep dives (review profitability of products, markets etc.) with main purpose to improve strategy execution and decision making.

Drive financial insights and support the business in preparing business cases to justify strategic decisions.

Participate in business improvement projects and validate the business cases

Take initiative to start, lead and execute improvement projects which will assist the business in making better decisions.
Credit Risk Analyst

Curious Risk Analyst

With hundreds of thousands of credit applications a year, you need a lot of insight into the underlying credit risk – will you help us with that?

The job

We are looking for a credit risk analyst for our office at Risto Rytin tie 33, Helsinki. Your tasks will be to develop and maintain our credit risk management of our financial auto products for private clients.

Your work will take place in a Nordic environment responsible for the credit risk for all activities related to our auto portfolios. You will work closely with your colleagues in Denmark, Finland, Norway, and Sweden.

You should expect that on a typical day you can start by analysing whether there is an underlying risk in an increase in new loans, after which you must submit the monthly loss summary before lunch and participate in a virtual meeting with your Nordic colleagues in the afternoon. In other words, it is a role where you get a lot of different tasks, just as it is crucial that you have an eye for the commercial opportunities real risk management provides.

The work includes developing and fine-tuning the credit risk strategy to ensure sound credit processes within our risk appetite. The tasks include continuous optimization of the decision-making process through data analysis and data mining. You will be responsible for evaluating new credit products including assessment of the profitability and risk of the products as well as the ongoing costs of servicing the products.

The work also includes the preparation and dissemination of portfolio performance, including forecasts of future trends. This is done through proactive monitoring and it is expected that you can identify, address, and explain the reasons behind the credit risk and relation to the regulatory parameters (EAD, PD, LGD), capital impact (risk-weighted assets) and profitability (RORWA).

Since the assignments are going to fly around your head. it is important. that you can keep track of your priorities and understand which task to take first and that you talk equally well with people of all levels.

The team

Several of your colleagues are in other countries, and the team has a great spirit with great understanding of our differences and the mistakes we of course all make.

When something burns, we're happy to override what we may have planned to help. In general, you need to be ready to roll up your sleeves, put the magnifying glass to your eye and find a solution. Don't sit with your hands folded and wait for the manager to tell you what to throw yourself at.

And don't worry – we will ensure the necessary training.

Special professional qualifications

You typically have a long-term economic university education
Good understanding of credit risk
High level and proven skill in Excel/VBA, SQL/SAS/R/Python
Proven analytical expertise
Knowledge of data warehouse/integration/data mining/model construction
Fluent English in writing and speech

What do we offer?

We offer an exciting job, in a large and growing financial company with orderly working conditions, where your efforts are of great importance for the company's performance.

Are you interested?

If you have the right profile, will and enthusiasm, please send your application and CV via the link.

You will report to Jesper C. Kristensen in SCF Denmark. If you have any questions about the position, you are welcome to contact Jesper C. Kristensen at tel. +4553557241.

The job is to be filled as soon as possible, so we encourage you to submit your application as soon as possible and no later than 6.2.2022. All applications shall be treated as confidential.
Wholesale Credit Risk Analyst

Do you want to be part of a highly competent and motivated team, working with the largest corporate automotive dealers in the Nordic region?

Wholesale Credit Risk function is responsible for credit analysis, validation and facilitating the credit approval process for automotive dealers and large corporate clients in Santander Consumer Bank.

The overall objective is to support the value chain in helping business prosper by delivering excellent services for the customers and ensuring profitable growth within the bank's risk appetite.

Furthermore, with the on-going efforts of becoming One Bank across the Nordic region, a key objective is to drive and ensure automation, standardization and simplification of processes and reports. By contributing to the development of processes, tools and systems, you will actively be involved in establishing an efficient Wholesale Credit Risk team able to work cross-border between the four Nordic countries.

Activities

Perform detailed credit and non-credit risk analysis of individual companies by applying quantitative and qualitative techniques
Support and/or participate on Credit Committee and validation processes
Participate at joint meetings with the Commercial department and other functions as Operations and Collections as required
Secure adequacy to credit risk frameworks, raising concerns and recommendations to the appropriate level of management
Verify that risk levels and business processes are consistent with the bank's risk appetite, risk tolerance and risk policies, and within regulatory requirements for the area under scope
Support and successfully deliver or participate on One Bank and cross-functional projects representing Wholesale Credit Risk team
Execute and monitor risk process controls within the internal control model
Strategy & Responsible Banking Analyst - Open to all Nordic locations

Santander Consumer Bank is the Nordic banking arm of Banco Santander, a leading global financial institutions that serves 152 million customers across 21 countries and employs more than 190.000 professionals. Santander Consumer Bank is looking for a Strategy and Responsible Banking Analyst to join our growth journey. You will join a function consisting of highly driven and ambitious colleagues that are committed to providing value to customers and driving the evolution of banking in the region.

The Strategy & Responsible Analyst sits within the Strategy and Investments team, part of the COO function, and will report to the Strategy & Responsible Banking Leader.

The Strategy & Responsible Banking team assumes responsibility for three areas – Corporate Strategy, M&A, and Responsible Banking. The nature of the role and activities means there is significant exposure to Executive Management and senior business leaders.

Corporate Strategy – support the development of the corporate strategy and any relevant updates, as well as producing and developing related documentation / communication materials. Responsible for supporting the delivery of regular updates to the Executive team on strategic developments, market developments and bank asset reviews;
M &A – support and coordinate due diligence on M&A transactions, working with key stakeholders, as well as supporting the oversight of any M&A transactions that the Bank determines to pursue;
Responsible Banking – support the Responsible Banking (sustainability) agenda, driving and coordinating all activities to ensure the requisite business and operating practices meets stakeholder expectations.

Key Tasks and Activities

Support the development of the Bank's corporate strategy and any relevant updates / amendments;
Support the process to establish and communicate strategic OKRs and priorities to support and drive the financial planning processes;
Lead strategic reviews of the Bank's existing businesses / assets;
Identify potential M&A opportunities, perform and coordinate due diligence, build valuation models, create decision materials including the M&A business case;
Support the development and operationalization of the Bank's Responsible Banking framework in line with Banco Santander's guidelines;
Actively promote, coordinate and report on the progress of the Bank's Responsible Banking agenda;
Due Diligence Specialist

Due Diligence Specialist

Customer Due Diligence Specialist for Santander Consumer Bank.

Our Due Diligence specialists enable Santander Consumer Bank to truly know its customers. Santander recognizes its responsibility to prevent activities related to money laundering and fraud in order to protect its shareholders, customers, partners, employees, and reputation.

The main responsibility of a Due Diligence Specialist is assisting on all questions related to the enhanced procedures for onboarding customers and partners, to ensure continuous review of customers, and assist with assigning appropriate risk profiles to customers and relevant third parties. This role also supports the engagement in awareness of relevant risks related to money laundering and terrorist financing for first line sales teams.

A Due Diligence specialist will also assist in investigative support, as needed, to the Fraud and Transaction Monitoring teams.

Areas of responsibility

Timely response to alerts for ongoing and enhanced due diligence of customers
Preparation of risk assessment reports for high-risk private and corporate customers and coordinating necessary mitigating actions with relevant stakeholders
Timely identification and assessment of risks associated with politically exposed persons and their relatives and close associates (PEP/RCA) and preparation of risk-level recommendations for review by the Due Diligence Leader
Sanctions screening for intermediaries
Maintain metrics on reviewed customers and partners
Act as Subject Matter Expert (SME) for individual and corporate due diligence requirements
Provide intelligence support for financial crime prevention across the Bank

Competence

Previous experience in background screening of designated PEP/RCA(s), sanctioned persons and entities, identification of beneficial owners, and assessing the complexity of corporate structures across the Nordics and Europe
Knowledge of Swedish AML laws and regulations
Knowledge of unsecured credit and auto sales market is an advantage
Certification from ACAMS or ICA is an advantage
Advanced in written and spoken English and fluent in Swedish

Experience

3-8 years of relevant work experience in a financial institution or a related field; law enforcement experience is an advantage and may considered as a substitute
Experience with leasing, loan, and consumer finance products is an advantage
Knowledge of IBM Oracle, Dow Jones, and Salesforce is an advantage

Education

Higher education in Economics, Business Administration, Law, Business Analytics, Finance and related fields
Relevant experience can compensate for education

Personal characteristics

Strong integrity/ethics
Comfortable with complex customer and stakeholder relationships
Ability to accurately defend due diligence requirements under pressure
Excellent interpersonal and communication skills (written, verbal, presentation)
Comfortable with cross-referencing multiple systems quickly and simultaneously, while consolidating the information into an accurate customer risk profile
Attention to detail and ability to connect cases to the bigger commercial picture
Ability to identify ambiguities, gaps and inefficiencies in processes, report them, and develop recommendations to address the issues

We offer

A corporate culture that is professional and dynamic, yet informal
An excellent team with highly competent, dedicated, and friendly co-workers
A competitive salary and compensation package
Some travel may be required (less than 10%)
Starting date: between 15-31 March 2022

We are having ongoing interviews as part of the hiring process, so send your application at the earliest. The job ad will be closed when the right candidates are selected.

For more information about the position, contact the hiring manager – Mitchell White - Due Diligence Leader at mitchell.d.white@santanderconsumer.no.
Avoin hakemus

Voit jättää meille avoimen hakemuksen. Olemme sinuun yhteydessä, mikäli meillä aukeaa osaamistasi vastaava tehtävä.
Olemme kuin perheyritys. Meillä on ketterä organisaatio, jossa päätöksiä tehdään ripeästi ja eletään tilanteen mukaan. Matala hierarkia varmistaa sen, että jokaisella on mahdollisuus saada äänensä kuuluviin ja apua tarvittaessa. Joustavassa organisaatiossamme tehtävät ovat monipuolisia, ja sisäinen liikkuvuus on vilkasta.

Uudelle työntekijälle nimetään aina perehdyttäjä, joka auttaa häntä pääsemään nopeasti sisään Santanderin maailmaan. Järjestämme työntekijöille mahdollisuuksia tutustua myös toisten osastojen tehtäviin. Panostamme jatkuvasti esimiestyön kehittämiseen. Vaikka tavoitteet ovat kovat, toimistossamme nauru raikaa ja ilmapiiri on kannustava. Lue lisää meistä.

Tervetuloa iloiseen joukkoomme!
​Lähetettyäsi meille hakemuksen, saat sähköpostiisi vahvistusviestin hakemuksen perille saapumisesta. Tarkistathan siis hakulomaketta täyttäessäsi, että sähköpostiosoitteesi on oikein. Olemme kaikkiin hakijoihin yhteydessä rekrytointiprosessin edetessä joko puhelimitse tai sähköpostitse.

Tehtävään sopivimmat hakijat kutsutaan haastatteluun yleensä kahden viikon sisällä hakuajan päättymisestä. Haastattelu kestää noin tunnin ja tehtävästä riippuen haastattelukierroksia voi olla useita. Haastattelun tarkoituksena on selvittää puolin ja toisin, kuinka osaaminen, kokemus ja toiveet kohtaavat. Yritykseemme voit tutustua kotisivuillamme. Vastaamme myös mielellämme haastattelun aikana kysymyksiisi niin yrityksestä kuin työtehtävistäkin.

Pyydämme hakijoilta haastattelussa suosittelijoiden tiedot ja luvan olla yhteydessä heihin. Toisinaan apuna käytetään myös soveltuvuusarviointia, joiden tekemisessä käytämme Helsingissä sijaitsevaa psykologitoimistoa. Haastattelussa sinulle kerrotaan tarkemmin rekrytointiprosessin etenemisestä.

Henkilötietolain (523/99) 10§ mukainen rekisteriseloste Santander Consumer Finance Oy:n työnhakijarekisterille ›